NVD Autosport Carbon Fibre Parts Sub-Bumper Garage Testimonial CONTACT US

CARBON FIBRE
BMW
BMW 1 Serie E82&E88 Carbon fiber BMW 2 Serie F22, F23, F87 M2 Carbon fiber BMW 3 / 4Serie (E36, E46, E90, E92, F30, F32, F80, F82) Carbon fiber BMW 5 Serie (E39, E60, M5 ) Carbon fiber

BMW 8 Serie-E31 Carbon fiber BMW 6 Serie(E63, E64, F12, F13, M6) Carbon fiber BMW-X6( E71, E72) Carbon fiber BMW Z4 (E85, E86, E89) Carbon fiber
BMW MINI
BMW MINI GEN 1 (R50, R52, R53) Carbon fiber BMW MINI GEN 2 (R55, R56, R57, R58, R59) Carbon fiber BMW MINI R60 COUNTRYMAN Carbon fiber BMW MINI GEN 3 (F55, F56, F57) Carbon fiber
BMW MINI GEN 3 F54 CLUBMAN Carbon fiber
PORSCHE
PORSCHE 996, 997 Carbon fiber PORSCHE 991 Carbon fiber PORSCHE 981 CAYMAN/ BOXSTER Carbon fiber PORSCHE 958 CAYENNE Carbon fiber
AUDI
AUDI A4 B8 Carbon fiber AUDI A5 S5 RS5 8T Carbon fiber AUDI TT/ TTS 8J MK2 Carbon fiber
Carbon fiber / Carbon fibre Skinning for other car models, please email us
AUDI CARBON FIBER / CARBON FIBRE SKINNING PARTS - AUDI TT 8J MK2 2006 - 2014
N.V.D. Autosport specializes in Carbon fibre / Carbon fiber / Carbon skinning lamination parts available in 3 types of carbon fibre: Black carbon fibre, Silver carbon fiber, Red carbon fibre. Our specializations are in BMW , BMW Mini , Porsche and AUDI carbon fibre lamination. Our carbon fibre lamination parts are both for the carbon fibre interior parts and exterior parts. In addition to the said cars, we also do the carbon fibre lamination for Ferrari and Super sport cars.
We also have the custom carbon fiber / carbon fibre skinning lamination service if the customers can send the parts to us. If you do not see the carbon fibre parts that you are looking for, please send us the e-mail.
AUDI TT 8J MK2 2006 - 2014 CARBON FIBER / CARBON FIBRE SKINNING PARTS
OUR AUDI TT 8J MK2 2006 - 2014 CARBON FIBRE LAMINATED PRODUCTS ARE AUDI TT 8J MK2 2006 - 2014 ORIGINAL PARTS LAMINATED / SKINNING WITH REAL CARBON FIBRE / CARBON FIBER .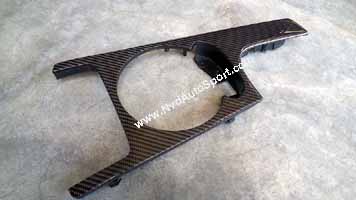 AUDI TT 8J MK2 2006 - 2014 CARBON FIBER INTERIOR CENTER CONSOLE PANEL
AUDI TT 8J MK2 2006 - 2014 CARBON FIBRE INTERIOR CENTER CONSOLE PANEL
AUDI TT 8J MK2 2006 - 2014 CARBON FIBER INTERIOR CENTER CONSOLE
AUDI TT 8J MK2 2006 - 2014 CARBON FIBRE INTERIOR CENTER CONSOLE
AUDI TT 8J MK2 2006 - 2014 CARBON FIBER INTERIOR ASHTRAY COVER
AUDI TT 8J MK2 2006 - 2014 CARBON FIBRE INTERIOR ASHTRAY COVER
AUDI TT 8J MK2 2006 - 2014 CARBON FIBER INTERIOR INSTRUMENT HOUSING
AUDI TT 8J MK2 2006 - 2014 CARBON FIBRE INTERIOR INSTRUMENT HOUSING
AUDI TT 8J MK2 2006 - 2014 CARBON FIBER INTERIOR DASH TRIM
AUDI TT 8J MK2 2006 - 2014 CARBON FIBRE INTERIOR DASH TRIM
AUDI TT 8J MK2 2006 - 2014 CARBON FIBER INTERIOR DOOR PULL HANDLE TOP
AUDI TT 8J MK2 2006 - 2014 CARBON FIBRE INTERIOR DOOR PULL HANDLE TOP
AUDI TT 8J MK2 2006 - 2014 CARBON FIBER INTERIOR DOOR PULL
AUDI TT 8J MK2 2006 - 2014 CARBON FIBRE INTERIOR DOOR PULL
AUDI TT 8J MK2 2006 - 2014 CARBON FIBER INTERIOR HANDBRAKE CONSOLE
AUDI TT 8J MK2 2006 - 2014 CARBON FIBRE INTERIOR HANDBRAKE CONSOLE
AUDI TT 8J MK2 2006 - 2014 CARBON FIBER INTERIOR DASH END COVERS
AUDI TT 8J MK2 2006 - 2014 CARBON FIBRE INTERIOR DASH END COVERS
AUDI TT / TTs 8J MK2 2006 - 2014 CARBON FIBER STEERING WHEEL TRIM
AUDI TT / TTs 8J MK2 2006 - 2014 CARBON FIBRE STEERING WHEEL TRIM
AUDI TT 8J MK2 2006 - 2014 CARBON FIBER INTERIOR STEERING WHEEL COWLS
AUDI TT 8J MK2 2006 - 2014 CARBON FIBRE INTERIOR STEERING WHEEL COWLS
AUDI TT / TTs 8J MK2 2006 - 2014 CARBON FIBER INTERIOR INNER SIDE MIRROR COVERS
AUDI TT / TTs 8J MK2 2006 - 2014 CARBON FIBRE INTERIOR INNER SIDE MIRROR COVERS
AUDI TT / TTs 8J MK2 2006 - 2014 CARBON FIBER EXTERIOR DOOR HANDLES
AUDI TT / TTs 8J MK2 2006 - 2014 CARBON FIBRE EXTERIOR DOOR HANDLES
AUDI TT 8J MK2 2006 - 2014 CARBON FIBER EXTERIOR SIDE MIRROR HOUSINGS
AUDI TT 8J MK2 2006 - 2014 CARBON FIBRE EXTERIOR SIDE MIRROR HOUSINGS
AUDI TT / TTs 8J MK2 2006 - 2014 CARBON FIBER EXTERIOR PETROL FLAP
AUDI TT / TTs 8J MK2 2006 - 2014 CARBON FIBRE EXTERIOR PETROL FLAP
iIf you do not find the AUDI TT 8J MK2 Carbon fiber interior / exterior parts that you need, please send us the email